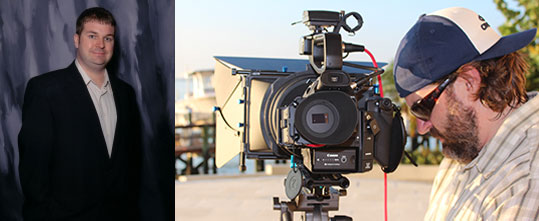 Owner/Producer/Director
Approach Signal
941-228-4243 | www.approachsignal.com
March 2013 – Present
Approach Signal is a video production company based out of Sarasota, Florida. We produce high quality promotional videos, commercials, corporate videos, products demos, real estate tours, documentaries, training videos, event videos, testimonial videos, recruiting videos, and facility tours for companies throughout Southwest Florida. Our Creative studio works with local talent to produce everything from web series, animation, music videos and films.
Founder and President
H Built Computers
7119 S Tamiami Trail, Sarasota, Fl 34231 | 941-926-2629 | www.hbuilt.com
December 2002 – Present
H Built is committed to providing the highest quality products and first class services and support to all of our customers. Quality has always been the top priority in our organization and it has always been the standard through which we compare our performance and measure our progress as a business. While cost competitiveness remains a major factor in all of our offerings, our products and services to both residential and commercial clients have, and will, continue to stress customer satisfaction while delivering the highest value with utmost quality.
Founder, President and CEO
Glide Interactive, Inc.
January 2010 – December 2012 (3 years – Sold) Sarasota, Florida Area
Glide Interactive is a full service website design firm and marketing agency. Headquartered in Sarasota, FL; Glide interactive began in 2002 by successful entrepreneur Heath Jordan. Glide Interactive produces custom websites, web applications, and corporate branding that are at the front line of the industry's standards. We also specialize in marketing websites, businesses, and brands using innovative techniques and emerging technology. Glide Interactive is dedicated to building long-lasting relationships with its clients, provide premier customer service and optimal return on investment.